Want Laser Eye Surgery? Live Outside of Wellington? No Worries.
Wellington Eye Centre welcomes patients from all over New Zealand to have their laser eye surgery performed in Wellington. We have a premier out of town package for our patients that live outside of the Wellington area.
Wellington Eye Centre has been a pioneer of laser eye surgery for over twenty years and we were the first to introduce LASIK to New Zealand in 1995. We were also the first to introduce SMILE laser eye surgery .
Here are just a few reasons why you should choose Wellington Eye Centre:
Extensive range of laser eye surgeries available.
Fantastic out of town package that includes an exceptional accommodation offer in Wellington for your surgery, and free post operative care with your local optometrist for the first twelve months following you surgery.
Reassurance in the knowledge that you are dealing with a highly experienced team that prides itself on excellence in patient care.
Affordable payment options available (subject to terms and conditions).
The same price for all types of laser eye surgery, so you can have the procedure best suited to you.
To find out more about what we can offer, contact us today.
Choosing Where to Have Your Laser Eye Surgery
There may be laser eye clinics that are closer to you, however, not all clinics can offer the extensive range of surgeries that we can.
We have patients from all over New Zealand, including Nelson, Blenheim, Palmerston North, Queenstown, Christchurch and New Plymouth.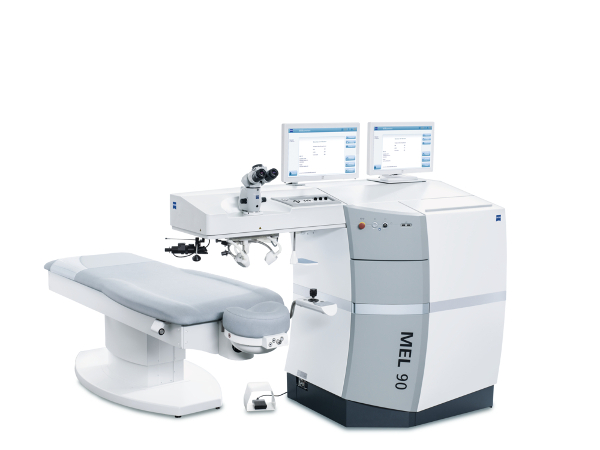 Our Carl Zeiss lasers are some of the most advanced technology for laser eye surgery in the world, including the Visumax femtosecond laser. This technology allows us to offer the following range of laser eye surgery procedures:
Having your Laser Eye Surgery in Wellington
Free local suitability assessment
Your initial assessment can be completed by your local optometrist. If you decide to proceed with laser eye surgery at the Wellington Eye Centre, you will be reimbursed for the cost of seeing the optometrist. Your assessment can also be performed at one of our Clinics in Wellington, Napier or Nelson.
Optional Wellington hotel accommodation package
We can offer you and your partner a one-off, accommodation package when you come to Wellington for your laser eye surgery, subject to terms and conditions. You will stay in a hotel which is just a short walk away from our clinic. This will help make the experience of getting your surgery done as smooth and relaxing as possible while you are away from the comforts of home. This offer includes a two night stay in a Wellington hotel for just $100. This is subject to availability and terms and conditions do apply, so please talk to our team if you want to take advantage of this offer.
Excellence in patient care
Our equipment is state of the art, our team are experts in their fields and our process delivers excellent care for patients regardless of where they live. You can be confident you're receiving the most advanced techniques available.

If you live outside Wellington, then it could be an inconvenience to return to Wellington for tests and checks following your eye surgery. That's why post-operative care can be with your local optometrist at no cost to you.
Contact us if you would like any further information on coming to Wellington for your laser eye surgery, or for any questions about the procedures we offer. Alternatively, call us toll-free on 0800 733 327.
Flexible payment options
We understand that the cost of laser eye surgery is a significant investment and that it may be more practical to pay in instalments. We have a standard offer of 12 months interest free finance through Gem visa. You can find out more about GEM Visa or enquire for financing on their website. This offer can not be used in conjunction with the accommodation package.